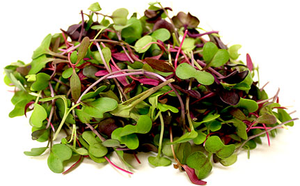 Sandwich & Salad Booster Mix (Broccoli, Kale, Beet, Clover, Alfalfa, Radish & Mustard)
Two Available options:
1. Freshly Harvested (Limited Stock weekly)
2. "Grown-2-Order" Shipped out in 10 days, we will grow your order fresh at no additional cost and we will ship it the same day its harvested !