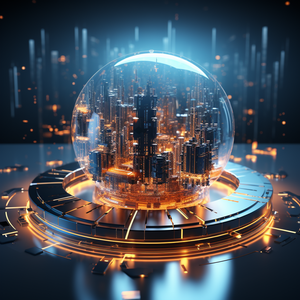 Web Design (Basic)
Introducing our "Basic Website Design" package, the perfect solution for small businesses looking to establish a strong online presence without breaking the bank. Priced at just $500, this comprehensive package offers everything you need to kickstart your online journey with confidence.
🌟 **Landing Page**: Capture your audience's attention right from the start with a beautifully designed landing page. Our team of expert designers will create a visually appealing and user-friendly entry point for your website, ensuring a positive first impression.
🌐 **Contact Page**: Connect with your customers effortlessly through our professionally crafted contact page. We'll include customizable contact forms, interactive maps, and multiple contact options to make it easy for visitors to reach out to you.
📦 **Products and Services Pages**: Showcase your offerings in style with dedicated product and service pages. We'll design these pages to highlight your products or services, complete with stunning images, engaging descriptions, and clear calls to action.
🛒 **Full Catalog**: Our "Basic Website Design" package doesn't just stop at a few product listings. We'll provide you with a full catalog that allows you to display all your products and services comprehensively. It's the perfect solution for businesses with diverse offerings.
🚀 **Easy Navigation**: Your website's user experience is our priority. We'll ensure seamless navigation throughout your site, making it simple for visitors to find what they're looking for and encouraging longer stays on your site.
🎨 **Customization**: We understand that your brand is unique. That's why our team will work closely with you to incorporate your branding elements, such as logos, color schemes, and fonts, ensuring your website reflects your business identity.
🔒 **Security**: Your website's security is paramount. Rest easy knowing that we'll implement essential security measures to protect your site and your customers' data.
💻 **Mobile Responsiveness**: In today's mobile-driven world, your website will be fully responsive, ensuring a seamless experience for users on smartphones, tablets, and desktops.
💡 **SEO Optimization**: We'll optimize your website for search engines, helping you rank higher in search results and increasing your online visibility.
📊 **Analytics**: Gain insights into your website's performance with integrated analytics tools. Track visitor behavior, monitor traffic, and make data-driven decisions to improve your online strategy.
With our "Basic Website Design" package, you'll receive a comprehensive, professionally designed website that not only looks stunning but also performs exceptionally well. Get started on your online journey today and watch your small business thrive with our affordable and impressive web design service!